Logo
Our logo is based on the Orsted Sans Bold typeface. It aims to provide a welcoming, honest reflection of who we are.
The name, the logo, the brand
Ørsted's logo is nothing more than our name, in our distinctive typeface, providing a focal point for our entire brand identity. The only special feature is the Ø, which is based on the universally recognisable power button symbol, emphasising our place in the energy sector.
As the central feature of our brand, the logo must always appear in one of our two main brand colours, Ørsted Blue and white. It must always be clear and legible against the background.
In rare cases where print methods are limited, the logo may appear in black. Use of the black logo must be approved by Global Design.
Logo with tagline
Our tagline, 'Love your home', can be used to accompany the logo. There are combined logo files available for this purpose.
The tagline refers to our common home, planet Earth. It therefore makes more intuitive sense if used in combination with our vision, of creating a world that runs entirely on green energy, or with imagery of the globe.
Placement
The Ørsted logo is normally placed in the top left corner of our visual materials, but it can be placed in other corners if appropriate.
The logo should always be allowed to stand out from other text or visual elements. This can be achieved using colour, clear space or placement.
In certain cases, for example on business cards, flags or in videos, it makes sense to centre-align the logo. If you think you need to use a centre-aligned logo, you must contact Global Design for advice and approval first.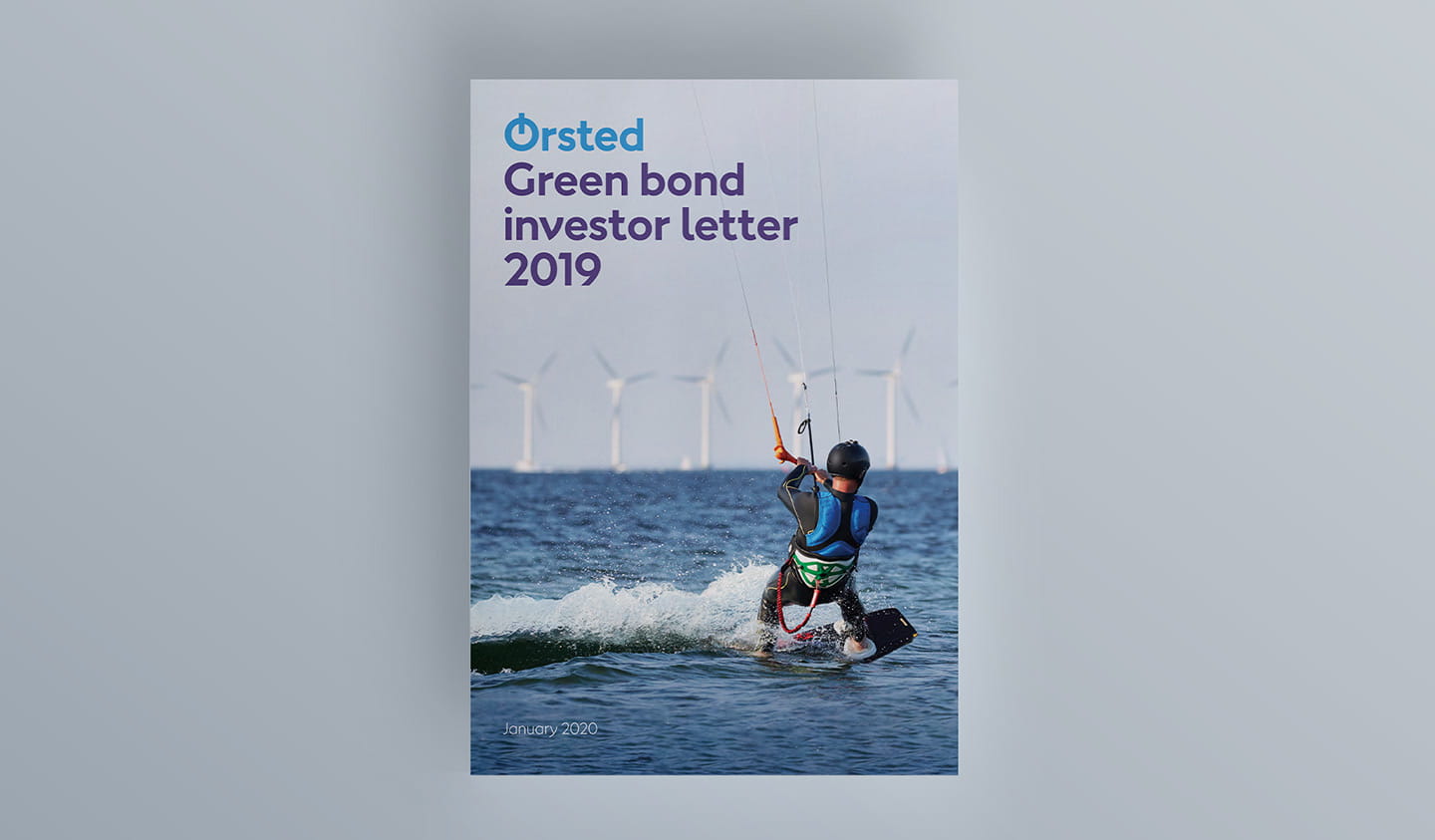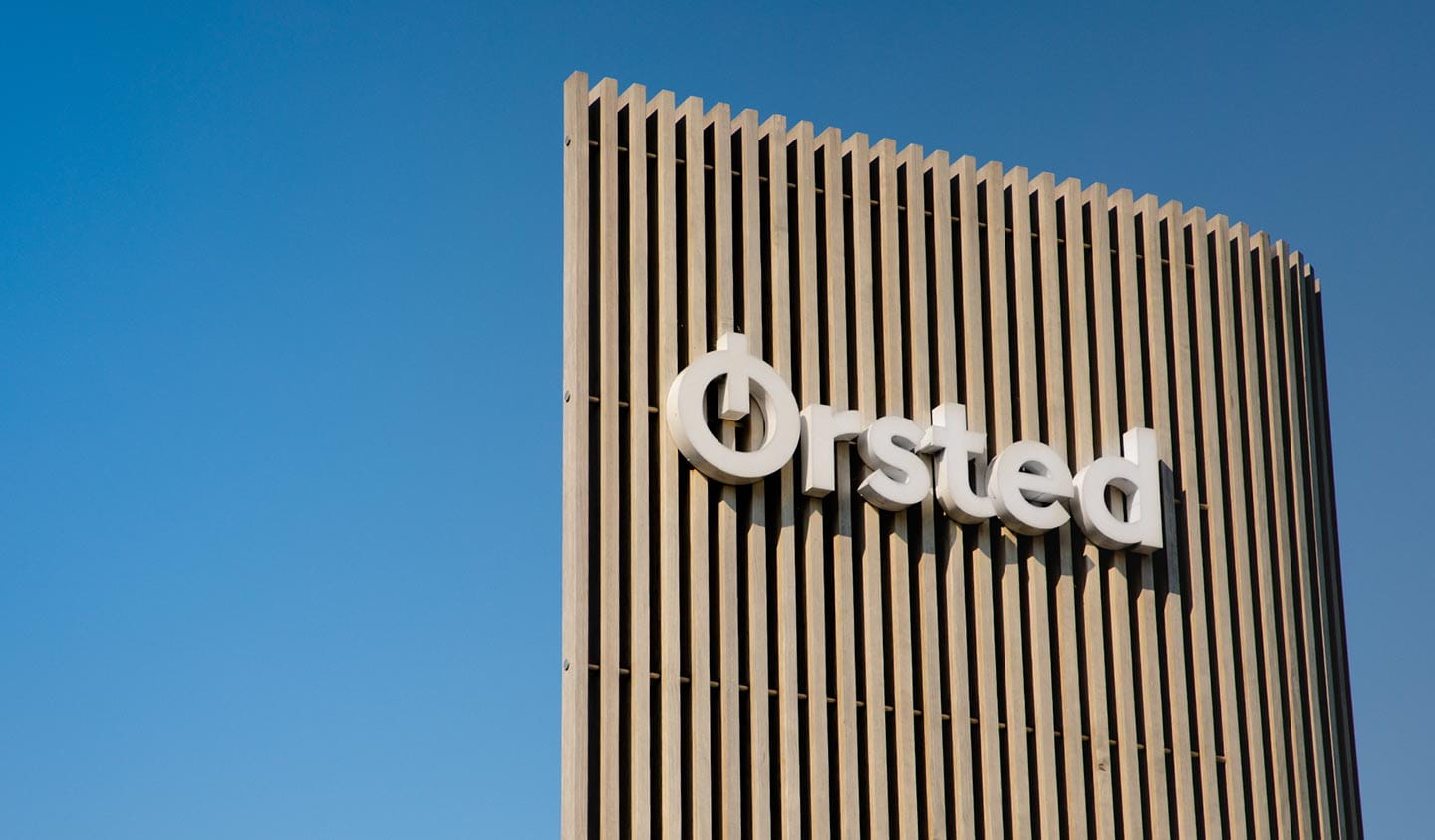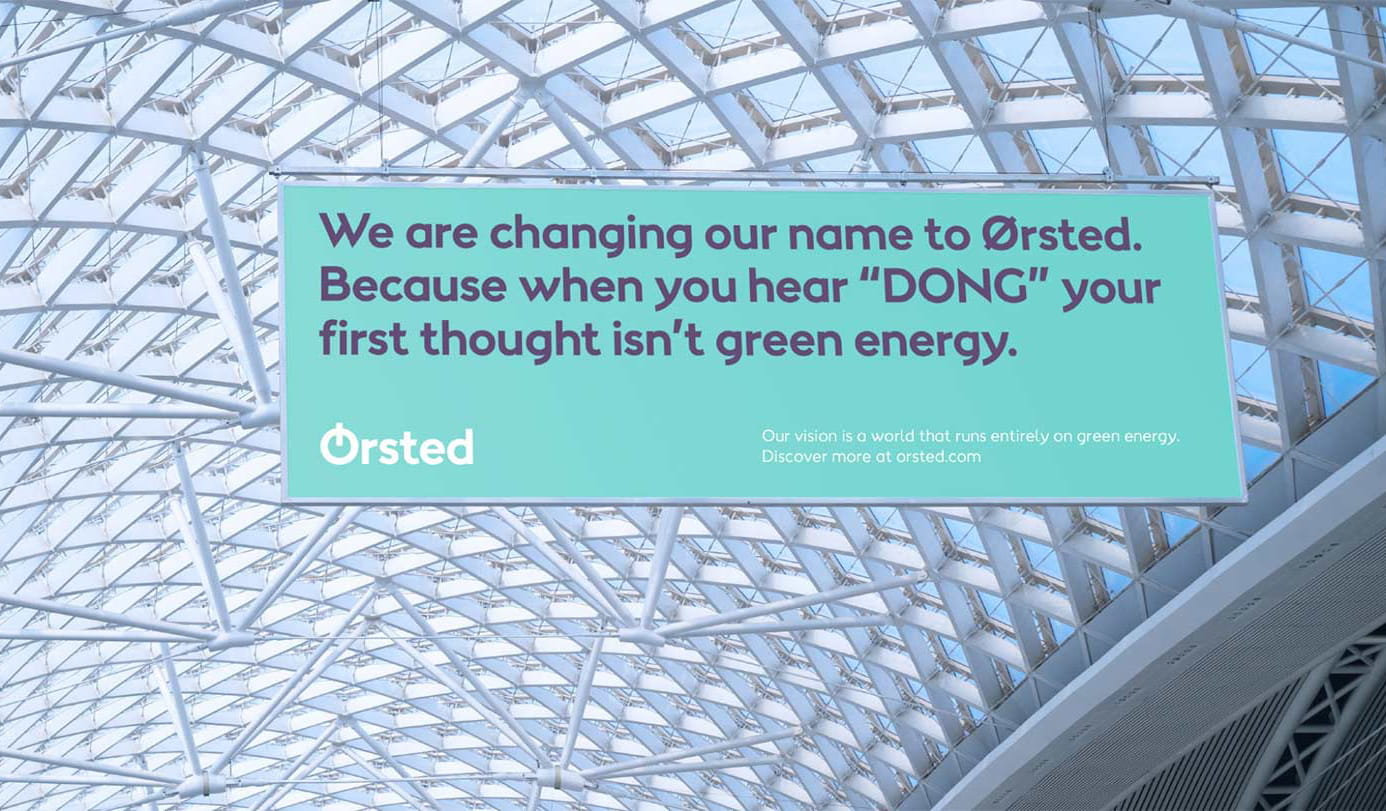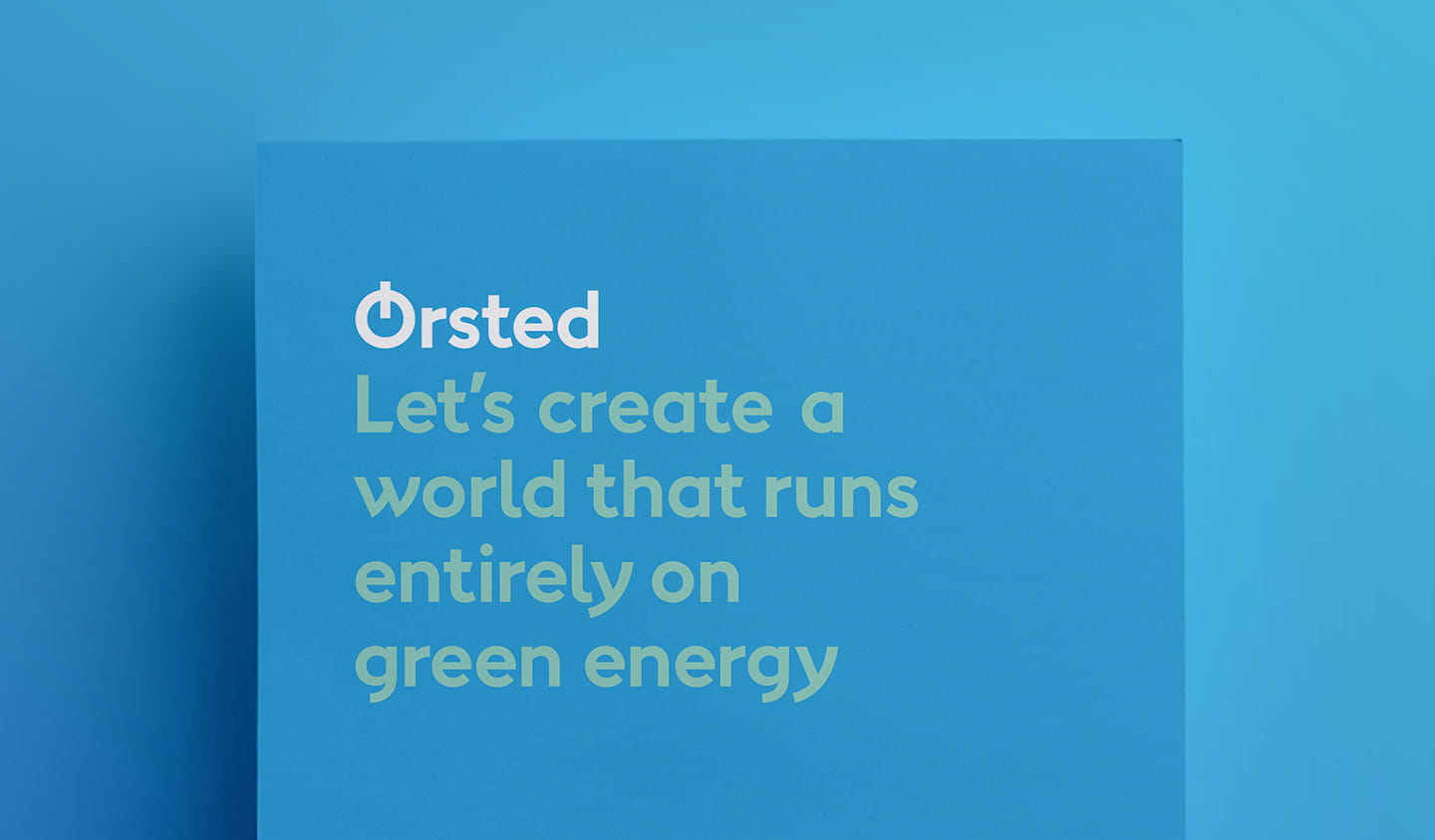 The name or the logo?
Because the logo is based on our typeface, it looks very similar to the written word 'Ørsted.' But they're not the same thing.
This means it's important to use a logo file when you need the logo, and to type the word Ørsted when mentioning the name of the company in running text.
Finally, remember that the logo comes as a whole. The power button symbol is not the logo, and should never be used on its own.
Usage rights
The Ørsted logo is an Ørsted trademark. Ørsted trademarks may only be used by Ørsted and 100%-owned Ørsted companies. They must not be used for marketing purposes by a third party or for third party business without written approval from Ørsted.