Colours
Our colours are inspired by Scandinavia's natural environment and the palette used by Danish modernist artist Vilhelm Lundstrøm.
Blue at the core
The two primary colours in the palette are Ørsted Blue and white. These two colours provide a bold, consistent identity in our visual materials. They are the only colours that can be used for our logo.
Adding something extra
Where more colours are needed, extra flexibility is offered by Ørsted Aubergine and Ørsted Aqua. Ørsted Red and Ørsted Yellow add further contrast, but these two colours should be used sparingly.
Keep it neutral
There are two neutral tones, Ørsted Warm Grey and Ørsted Cold Grey. These can be used for maps, diagrams and infographics, or as an alternative to white for backgrounds. These are the only two colours in the palette that may be tinted.
The darkest tint of Ørsted Cold Grey is also used as our text colour, instead of black.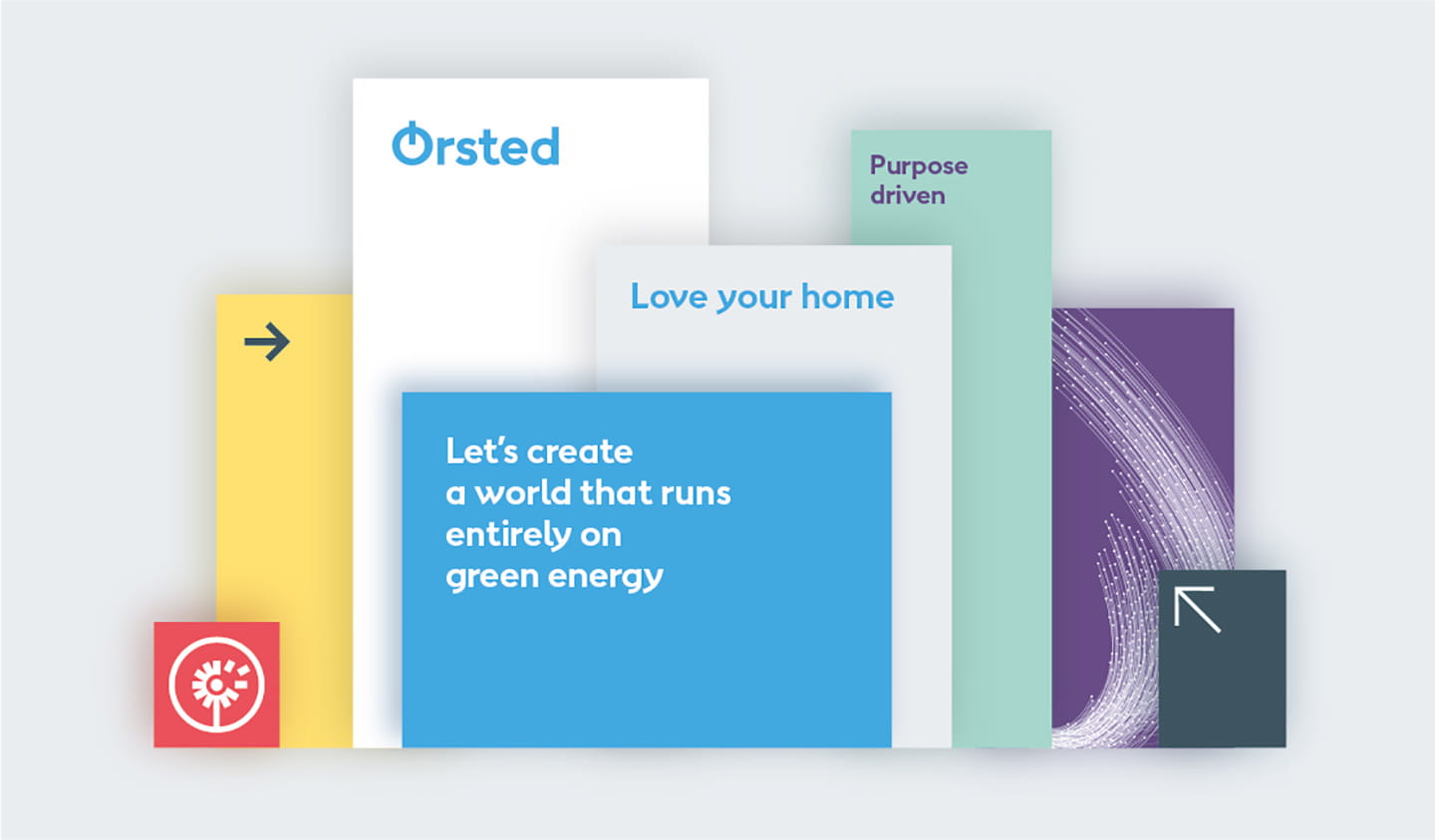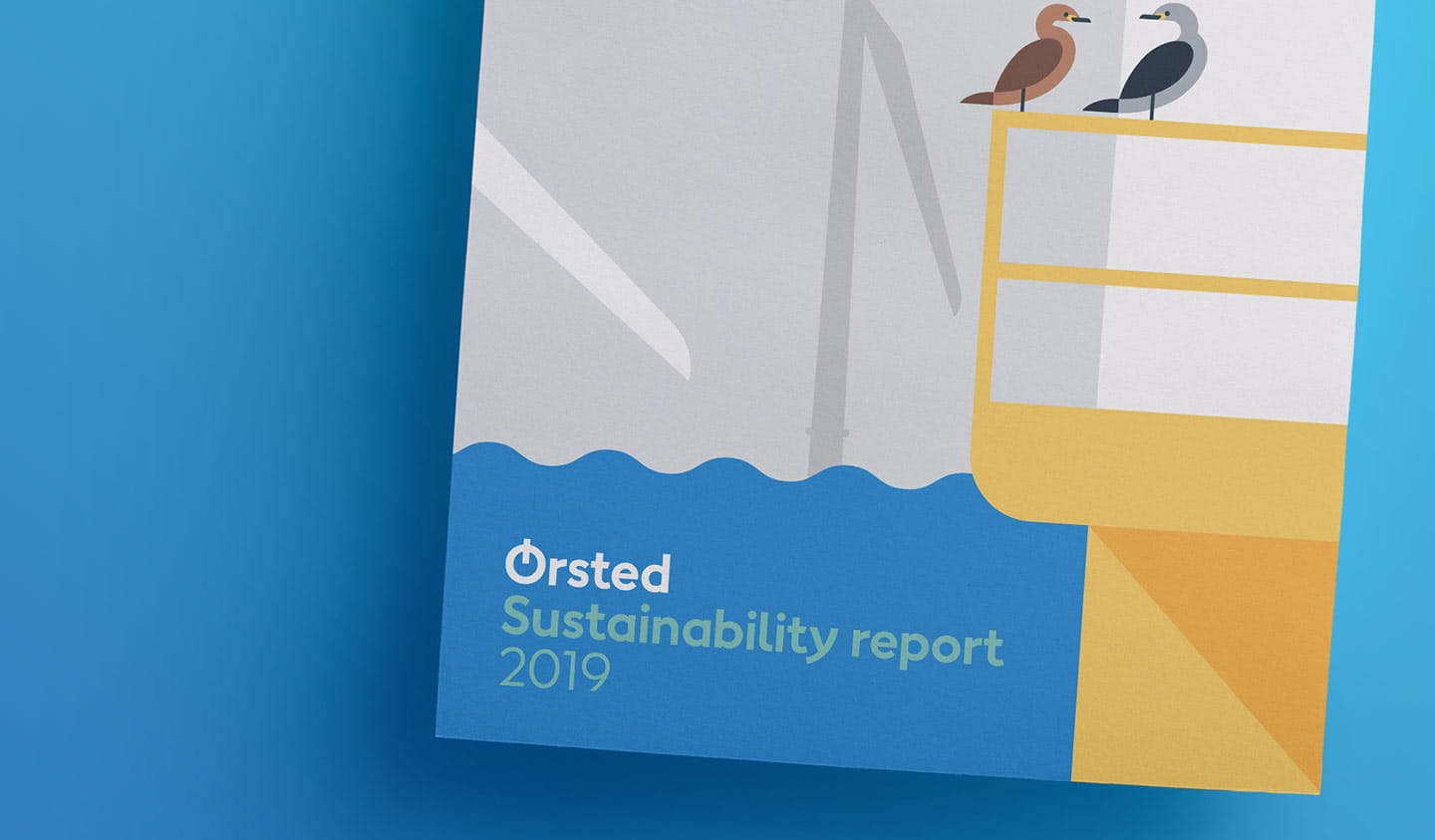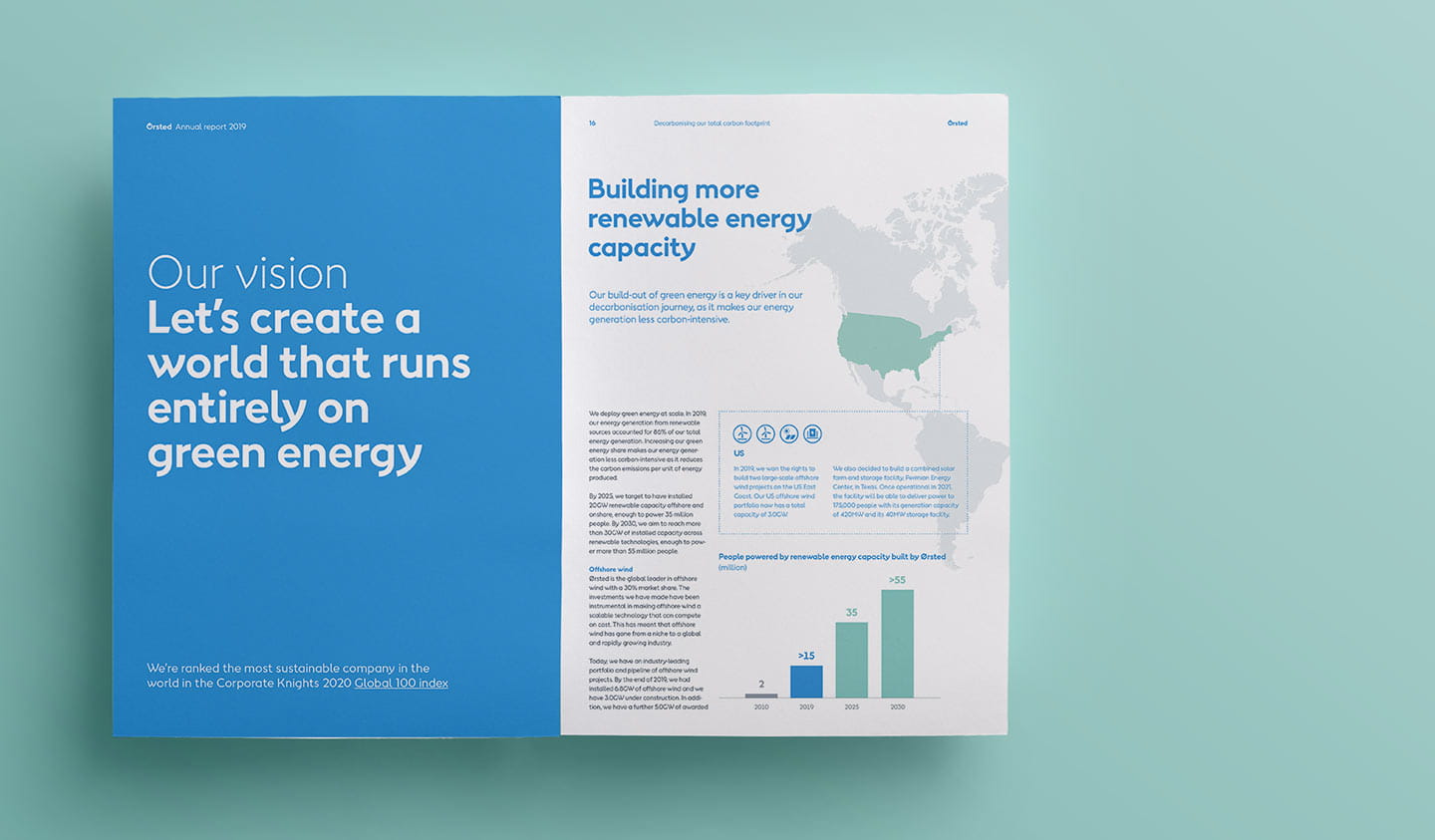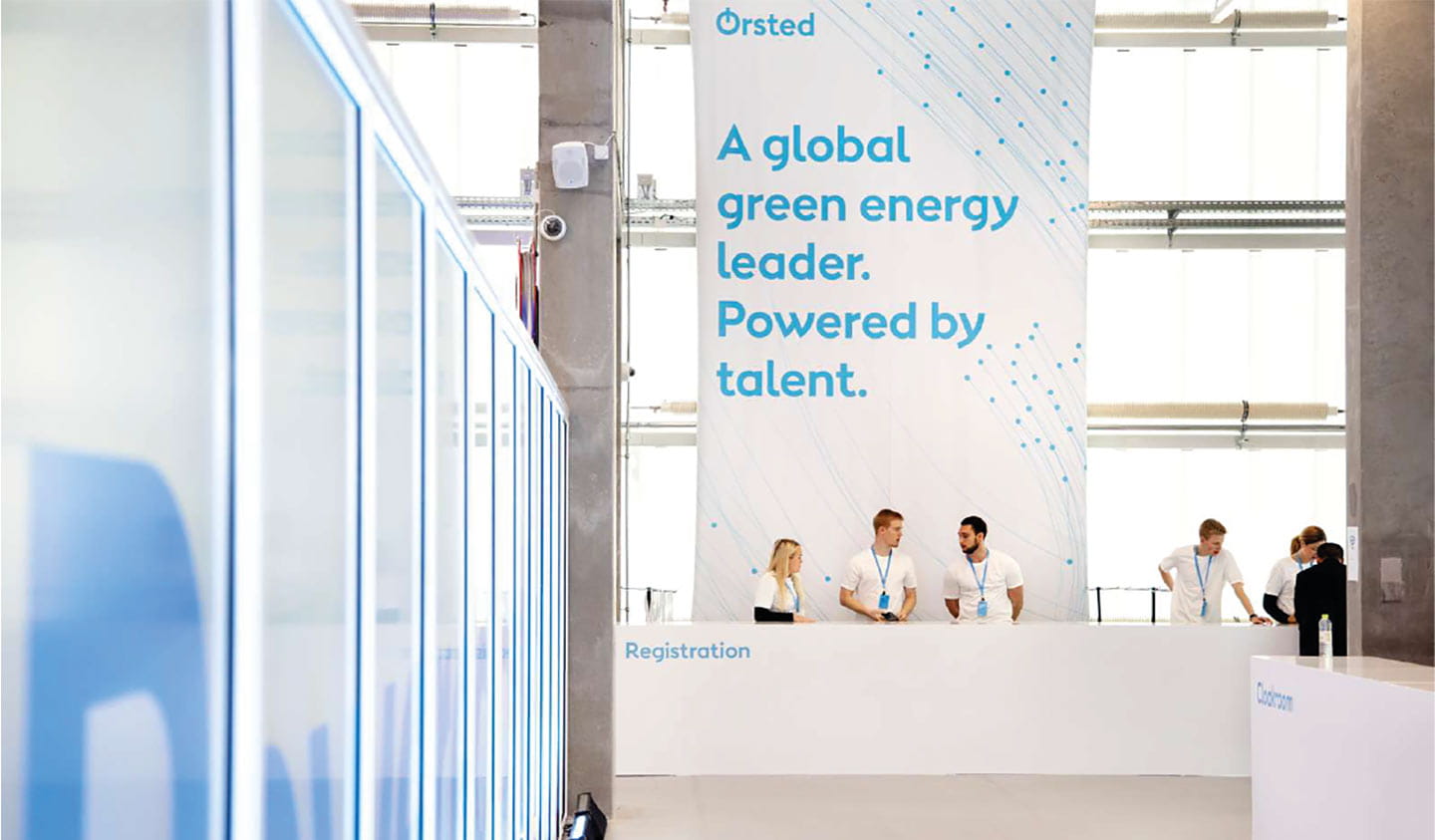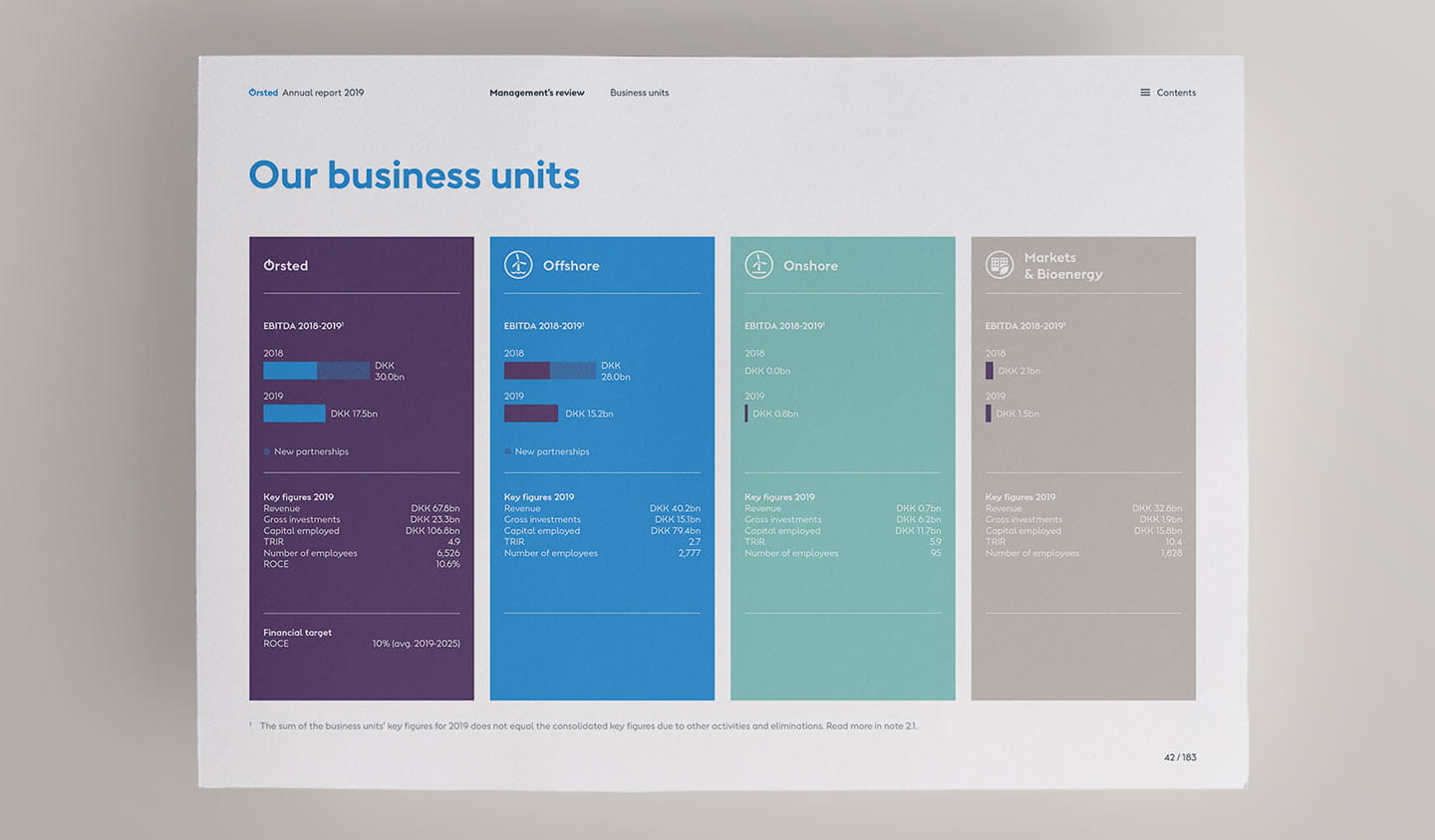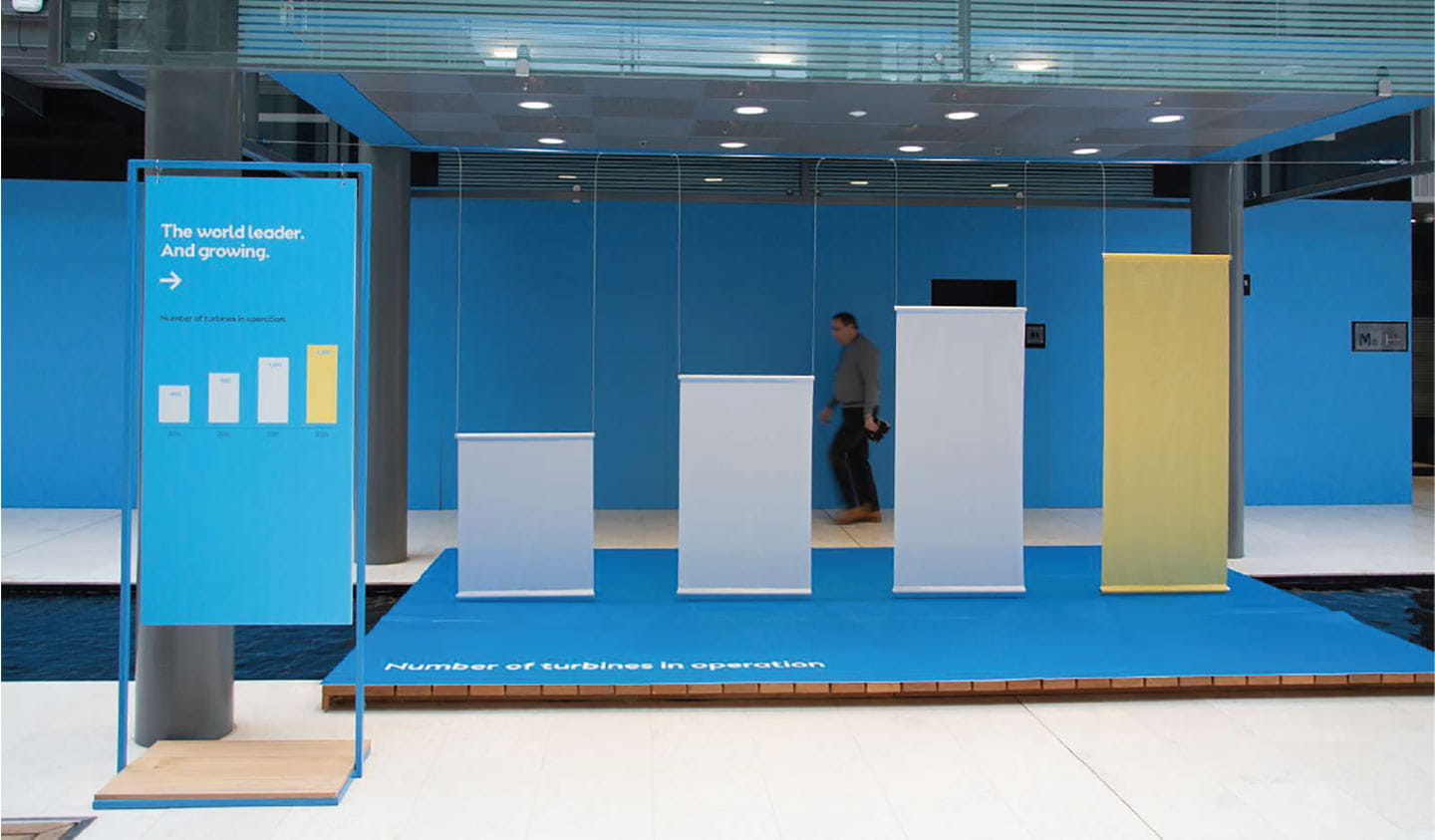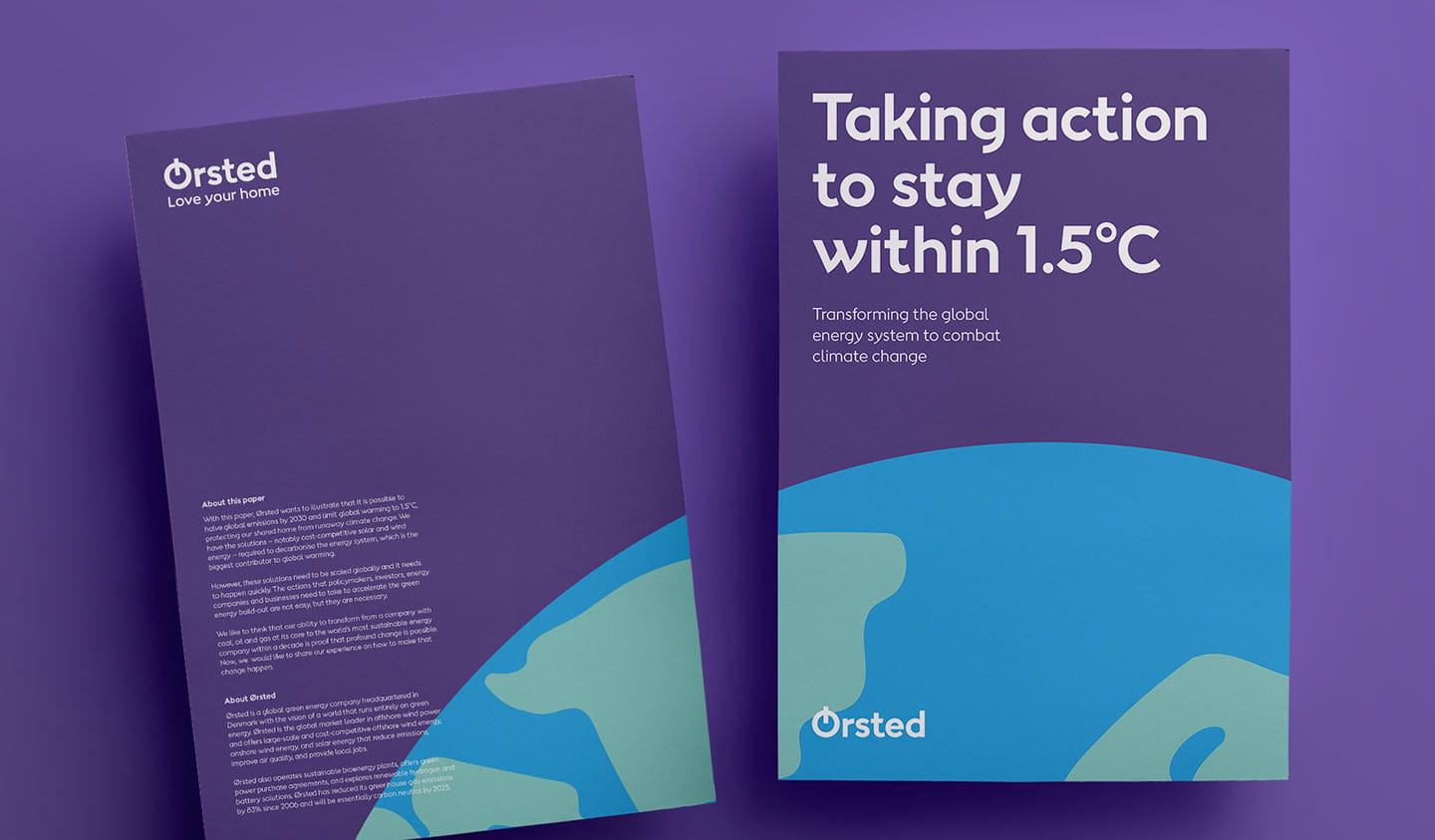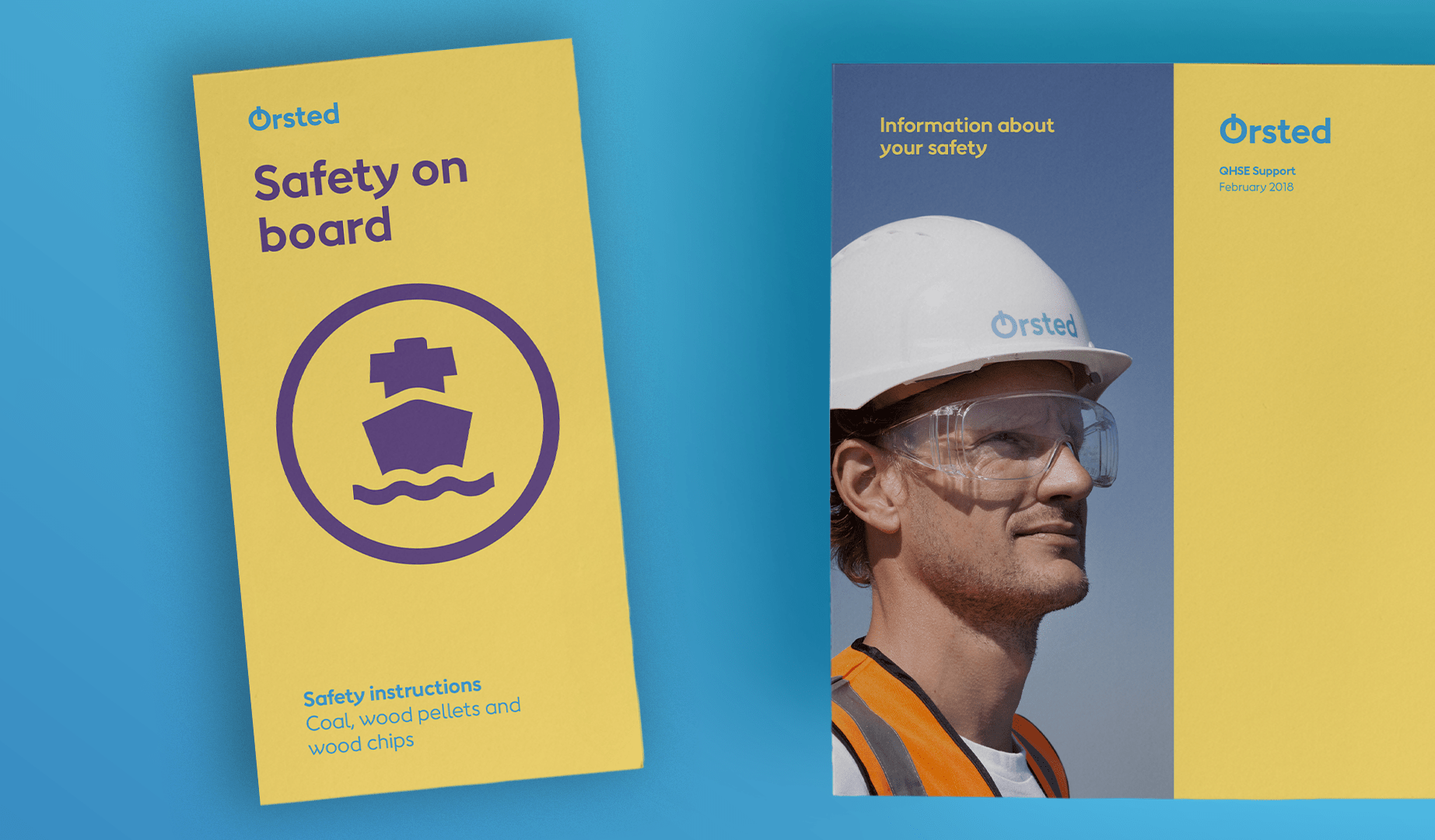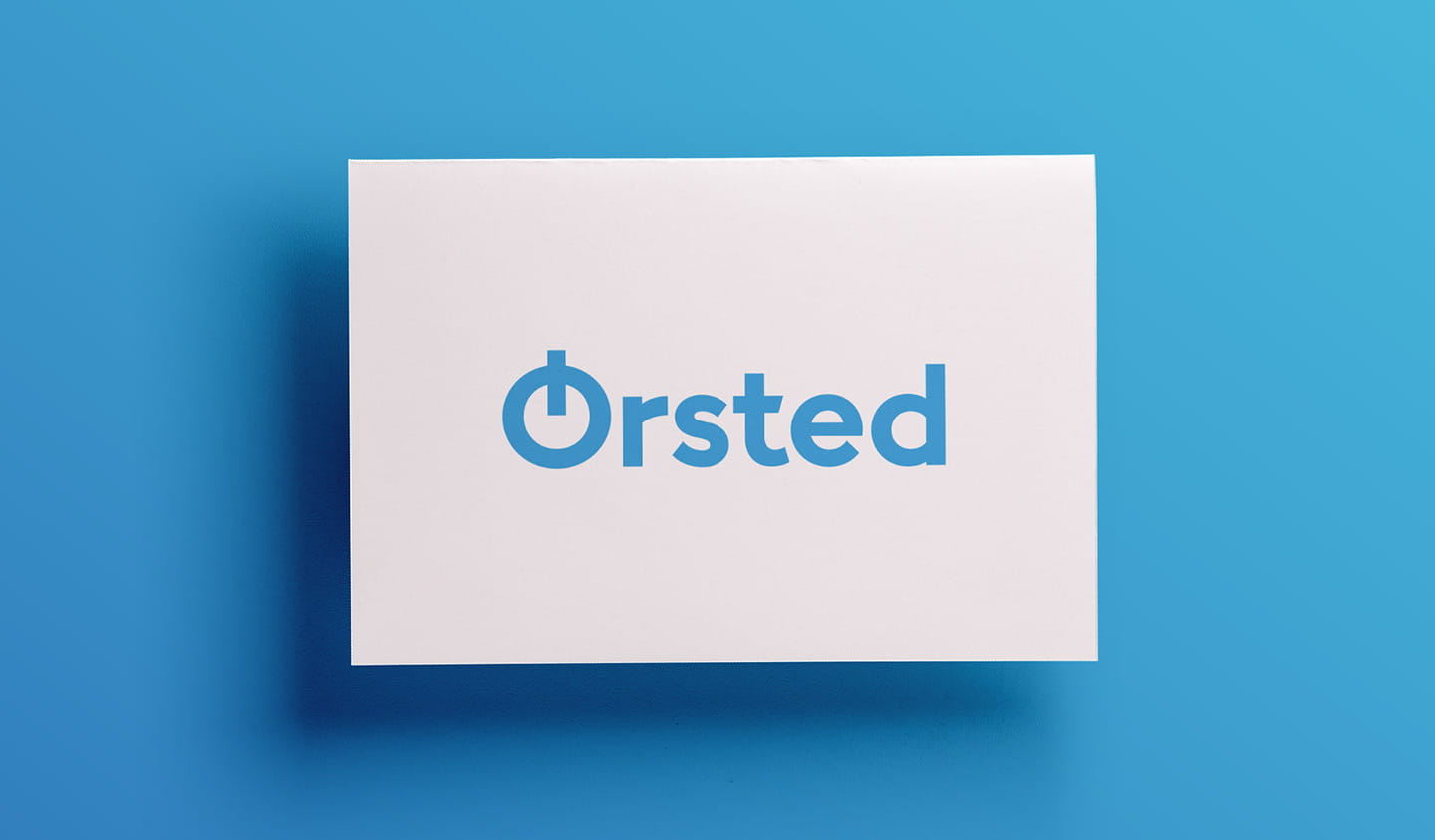 Colour systems and colour values

It is essential that whatever we're designing, printing or producing, we get the right colour every time. Different colour systems and colour values are used to achieve the same results in different contexts.
For specialist materials like textiles, paints and niche printing methods, please contact Global Design for advice on which colour codes to use.